University Course "Gender, Sexuality, Identities – from Oppression to Equality"
Course "Gender, Sexuality, Identities – from Oppression to Equality" was started in October 2019 at the Faculty of Humanities and Social Sciences in Rijeka. The course was a result of the collaboration of Centre for Women's Studies of Faculty of Humanities and Social Sciences in Rijeka and three civil society organisations from Rijeka: LORI, PaRiter, SOS Rijeka as part of the project "Humane Education – Responsible Society". Since then, these organisations carry out the course continuously in the winter semester as part of the regular master's programme at the Department of Cultural Studies. The course can be attended by all students of University of Rijeka enrolled in a master's programme (first and second year of the master's programme) or students of integrated programmes (fourth and fifth year). 
This is the first university course in Croatia to introduce human rights, LGBTIQ+ topics, gender equality, gender-based violence, feminist and gender theories, theories of sexuality to students via service learning method, through their engagement in organisations and local community.
Apart from the specific teaching method, the course also distinguishes by an interdisciplinary approach to the topic: professors from various faculties and science institutes, professionals in the fields of psychology, sociology, economics and law are engaged in carrying out theoretical parts of the course.
The teaching method of the course enables conducting one part in LORI, PaRiter and SOS Rijeka and working on active participation in the local community and/or combating homophobia, transphobia and misogyny in society. Students have the opportunity to participate in various mentoring programmes of these three organisations, related to the theoretical part of the course.
LORI's mentoring programme focuses on teaching about LGBTIQ+ topics and combating homophobia, biphobia, and transphobia in educational system, whereas PaRiter's pinpoints understanding the concept of comprehensive sexual education and SOS Rijeka mentoring programme concentrates on education about gender-based violence and violence prevention.
Each academic year organisations update and further develop mentoring programmes so that each generation has the chance to participate in final tasks that directly connect them with other youth, schools, organisations, institutions, ombudspersons, etc. Some of the final course tasks so far are holding lectures and workshops in schools, recording a radio show, organising an exhibition, organising a pub quiz etc.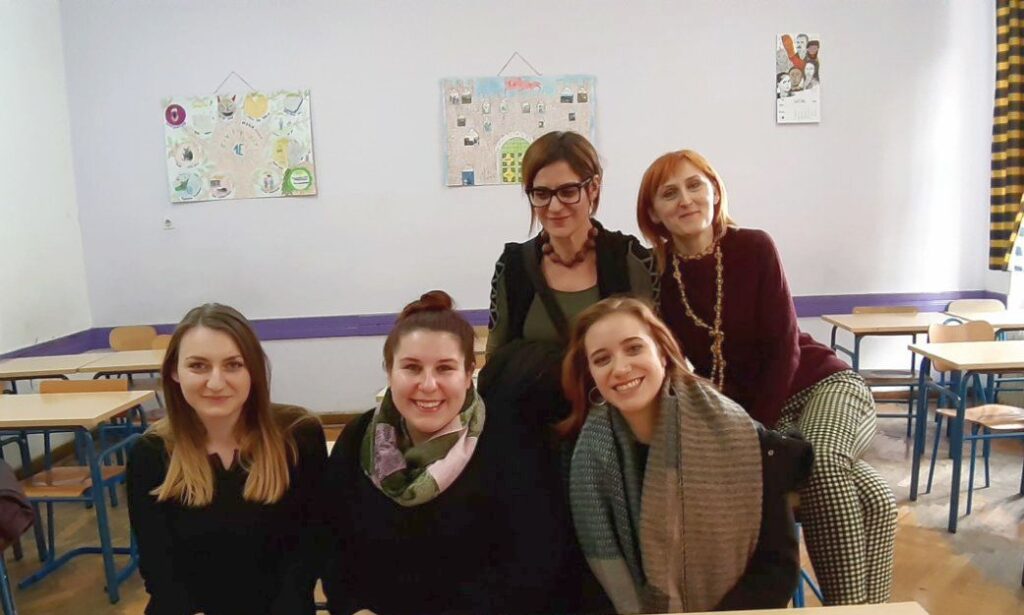 This university course offers students possibilities to deepen their knowledge and skills to engage in the community, as well as a chance for personal growth and professional development. Information about enrolling are announcend on Faculty of Humanities and Social Sciences in Rijeka official page each academic year at the beginning of October, as well as on LORI, PaRiter and SOS Rijeka social media.