Rad s mladima važan je fokus udruge LORI, a uključuje edukacije, pružanje podrške, osnaživanje i jačanje kapaciteta mladih LGBTIQ+ osoba za društveno djelovanje.
Mladi se mogu uključiti u aktivnosti i projekte udruge LORI i to kao sudionici/ice u aktivnostima i korisnici/ice usluga ili se mogu aktivno uključiti u organizaciju i provedbu različitih događaja. Primjerice, tu su provedbe kampanja (npr. #LORIIDAHOBIT2020 kampanja), uključivanje u razna društvena i kulturna događanja poput festivala Smoqua, Europski tjedan testiranja, gostovanja na tribinama i drugim događanjima, a mogu i samostalno organizirati javne akcije. Na taj se način osnažuju za rad u području zaštite ljudskih prava LGBTI osoba, povezuju i grade nova savezništva.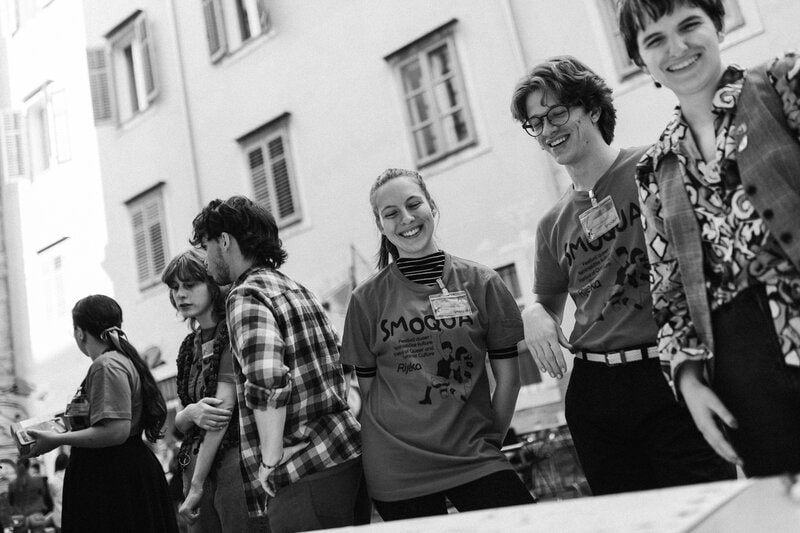 LORI launched LORI Youth group in 2021 with aim to ensure a long-time engagement of youth in the local community. In the group, youth share their knowledge and skills about LGBTIQ+ topics, and via their meetings diverse hangouts, movie evenings, talks and/or public actions and workshops get organised. 
LORI Youth Group have conducted several public events such as Games without border, Queer karaoke, a workshop on hate speech etc. The group is open and anyone interested between the ages of 16 to 30 can join it, just contact us over e-mail: .
Zanimaju te LGBTIQ+ teme, gdje potražiti podršku ili se želiš aktivirati u području LGBTI ljudskih prava? Pred tobom se nalazi letak koji sadrži online resurse različitih udruga i arhiva koji ti mogu pomoći u tvom putovanju bespućima aktivizma, podrške te zabavnih sadržaja. Letak nastaje kao dio projekta Mladi za ravnopravnost čiji je davatelj financijske podrške Središnji državni ured za demografiju i mlade.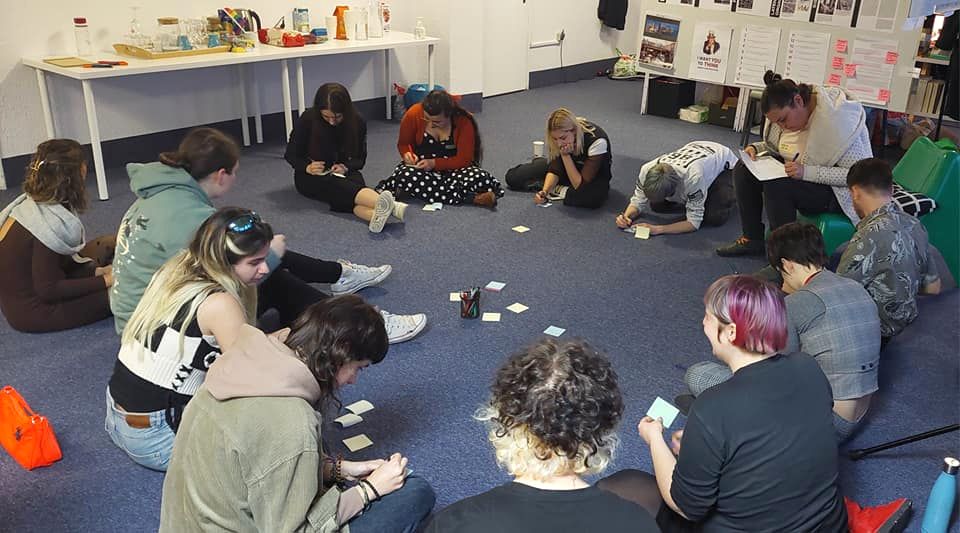 LGBTIQ+ youth and education
LORI has been working on combating homophobia, biphobia and transphobia in educational system since 2012, continuously holds lectures and workshops about LGBTIQ+ topics for secondary school students and ensures support for LGBTIQ+ students. LORI has published several publications for youth on combating peer violence based on sexual orientation and gender identity in schools and continuously advocates changes in educational system in terms of including and protecting LGBTI youth's rights.
Furthermore, we organise Human libraries in schools, hold lectures for diverse departments at the Faculty of Humanities and Social Sciences in Rijeka (Pedagogy, Psychology, Cultural Studies) and we conduct internships for youth. An important part of working with youth in the education is also carrying out research which is an important indicator how to improve the system. In 2021 we conducted Research into the experiences and needs of LGBTIQ youth in Croatia which included 373 young LGBTIQ+ persons between 15 and 30 years of age who talked about the representation of LGBTIQ+ topics, violence experienced based on their LGBTIQ+ identity and what kind of support is needed during education from their perspective.
In 2022 we created a page with digital resources that youth can use for empowering and information within project Supporting Inclusive Education - Building a Safe Future, with financial support of Iceland, Liechtenstein and Norway as part of the EEA and Norway Grants