European Testing Week is organised every year at the end of November (to mark 1 December – World AIDS Day) with the aim of raising public awareness about the importance of testing, early detection of HIV infection and timely treatment. The campaign was launched in 2013 by the EuroTEST initiative, and so far, more than 650 organisations from more than 50 countries have been included in the implementation.
LORI joined this initiative in 2015 in collaboration with the association Iskorak (as the main organiser) and the Educational Public Health Institute of Primorje-Gorski Kotar County.
The activity is carried out within one of LORI pillar programs, Supporting and Empowering LGBTIQ+ community, with the aim of ensuring free, anonymous and rapid HIV and syphilis testing in a safe and comfortable environment where LGBTIQ+ persons do not have to worry about potentially being judged by health personnel. In addition, they can gain information about sexually transmitted diseases, prevention and protection from volunteers and doctors trained for working with LGBTIQ+ persons..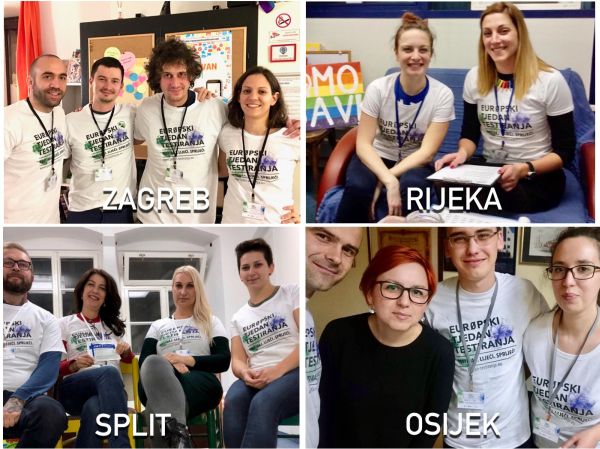 The testing takes place at LORI premises during the working days in the afternoon and evening so that the persons who work, as well as those outside Rijeka (people from Istria, islands, rural areas...) and the student population can attend it. Apart from Rijeka, Iskorak organises European Testing Week each year in Zagreb, Split and Osijek in collaboration with few other civil society organisations.
Due to the pandemic, testing was not organised in 2020 and 2021, which was another indicator of how the coronavirus negatively affected LGBTIQ+ persons who had already suffered a lack of psychosocial support during the lockdown , and often were forced to be with families who do not accept them.