Hi all 🙂
Are you up for another exchange of smoquastic ideas and unforgettable experiences? 🙂 LORI, together with partner organisation PaRiter, invites everyone to the 7th Festival of Queer and Feminist Culture Smoqua from October 12th to October 14th, 2023 in Rijeka.
What about Smoqua?
Festival of Queer and Feminist Culture Smoqua has been combining arts and activism as a place of joint fight for human rights and questioning prejudices since 2017. Through 20+ events during three days in 6 locations and with 30+ activists and artists from different countries, you can "experience" queer, feminism, new horizons and be part of a story that changes society and makes it brighter and more inclusive. 😊 The theme of 7th edition of the festival "Taking Up Space" focuses on the issue of safety and paves the way for reflection on social oppression(s). LGBTIQ+ persons and women are not seldom experiencing various forms of social exclusion, neglect, invisibility and/or inequality. Are squares, clubs and homes safe places for us? Are we free from fear as we walk around our cities or use public transport? We speak up about it together during three days of Smoqua through workshops, public action, film showings, performances, exhibitions, talks and of course, the festival grand finale – Queer-UP! Party!
PROGRAMME
THURSDAY, OCTOBER 12th, 2023
15:00 – 18:00 Hanging out at the Festival Meeting Point
A safe space where you can have a cosy chat, mingle and get acquainted with the festival programme through promotional materials and a supportive crew.
Inside and in front of OKC Palach, Kružna 8
15:00 – 17:00 Workshop: The rhythm of resistence: Loud&Combative!, Drum'n'Bijes (HR)
Protest drumming workshop, empowerment for actions and social engagement. Sharing rhythm and energy with a group of people heals and empowers.
OKC Palach, Kružna 8
17:00 – 18:00 Panel: Do we feel safe in public spaces?
Facilitator Dragana Todorović from EuroCentralAsian Lesbian* Community will talk to Tatjana Nikolić (Serbia), who has worked for many years on prevention of gender-based violence and trafficking, and KUN representatives (Norway), who deal with the issue of safety at large events.
OKC Palach, Kružna 8
18:00 – 19:00 Public action: Free hugs for all
A joint action of LORI and Ljubljana Pride youth for (queer) youth, but also for everyone at the festival. We celebrate love, togetherness and support.
Inside and in front of OKC Palach, Kružna 8
18:00 – 20:00 Štand Out (HR/SI/AT/RS)
Create a badge with an activist message, print Smoqua on a T-shirt or a tote bag and much more at Make Your Own Smoqua Souvenir workshops. Meet various organisations, initiatives, groups from Croatia and abroad: Ljubljana Pride, QueerAnarchive, EuroCentralAsian Lesbian* Community, LORI Youth Group, PaRiter, Delta.
The activity is partially carried out within the framework of the Clubture-HR program: Program exchange and collaboration.
Inside and in front of OKC Palach, Kružna 8
19:00 – 20:00 Festival & exhibition opening: Spačke (HR/NL)
Have a cosy chat and mingle at the opening of the Festival and the exhibition of works created by young participants in the summer pre-Smoqua workshop, PUBLIC FEELING, which explores what we feel in public spaces. The exhibition is curated by Spačke: an independent initiative which questions conventional ways of seeing through artistic practice.
OKC Palach, Kružna 8
20:00 – 21:00 Zine & Guidelines presentation – On dance floor policies: Q+ Security (HR/CL)
Within their eponymous project, Q+ Security, an initiative for safe and inclusive clubbing, will present guidelines for clubs that are designed to make them safer and more inclusive. The guidelines are based on research done before Smoqua.
The activity is carried out within the framework of the Clubture-HR program: Program exchange and collaboration.
OKC Palach, Kružna 8
21:00 – 22:00 Film screening: Fanny Pack (HR)
Paula Skelin's charming documentary brings us performance footage and behind-the-scenes moments of the drag collective House of Flamingo. The screening will be followed by a conversation with Colinda Evangelista, HoF member.
OKC Palach, Kružna 8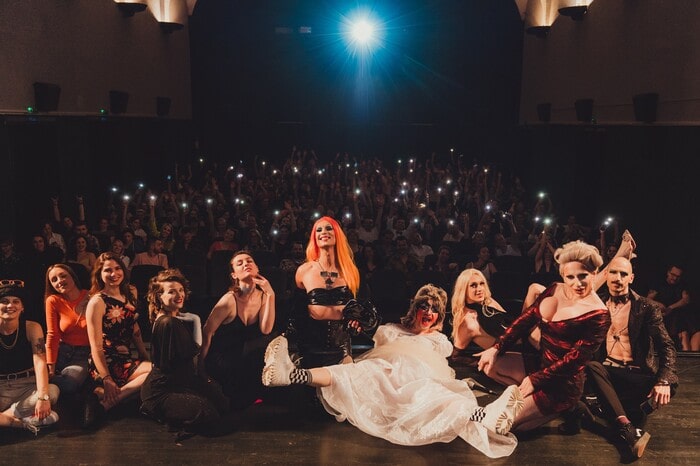 FRIDAY, OCTOBER 13th, 2023
15:00 – 17:00 Workshop: Safe@festival for event organisers, KUN (NO)
Workshop for organisers of big events on how to prevent, recognise and respond to sexual violence at festivals and in various other public spaces. You will learn more about how to plan for and arrange violence free cultural events, including risk assessment and sanctions.
OKC Palach, Kružna 8
15.00 – 17.00 DJing 101 workshop, queerANarchive (HR/CL)
Tips & tricks for handling DJ equipment with Gabibabydoll. No previous knowledge is required, but you should bring a flash drive with ten songs of your choice and register at: .
The activity is carried out within the framework of the Clubture-HR program: Program exchange and collaboration.
OKC Palach, Kružna 8
18:00 – 19:00 Performance: Around the Corner, Kolektiv Igralke (HR)
Experimental/documentary performance Around the Corner aims at raising awareness of everyday violence experienced by the female body in public spaces, specifically on the streets of Rijeka. The artistic organisation Kolektiv Igralke consists of graduates of the Acting and Media studies at the Academy of Applied Arts in Rijeka in the class of Rada Šerbedžija and Lenka Udovički: Sendi Bakotić, Ana Marija Brđanović, Anja Sabol and Vanda Velagić.
Kont, Šetalište Andrije Kačića Miošića 1
19:00 – 20:00 Performance & Talk: B(l)oody creatures 2.0, Nur G. Villarroya&Bene Steiner (ES, AT)
Interdisciplinary performance, a journey into the past and present, questioning sexuality and violence, love and society, blood and taboos. Followed by a talk with Nur. Performers are members of the collective Kulturverein Spätschicht from Linz.
OKC Palach, Kružna 8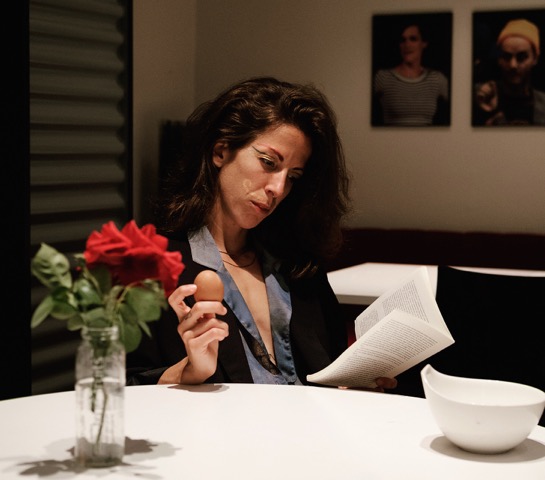 20:30 – 22:00 Documentary film: Feminism WTF (AT)
Bold Austrian director, Katharine Mückstein, brought together theoreticians, activists and artists to discuss current issues in feminism and analyse the potential of intersectional feminism to change the future of society.
Art-kino Croatia, Krešimirova 2
SATURDAY, OCTOBER 14th, 2023
14:00 – 16:00 Workshop for youth: Safe@festival, KUN (NO)
Workshop for (LGBTIQ+) youth on sexual harassment, gender-based violence and safety in public spaces at festivals. You will learn more about different forms of violence, how to recognize them and how to react to them.
OKC Palach, Kružna 8
16:00 – 19:00 Empowerment self-defence workshop: Center for Girls (RS)
Participants learn to assess and create safety for themselves through 5 principles: think, shout, run, fight and talk. By practising a few punches, kicks and elbow strikes, we will learn about assertive communication and attitude. This workshop will empower, raise self-confidence and show how strong we really are, led by Tatjana Nikolić, a certified level 2 ESD Instructor.
OKC Palach, Kružna 8
17:00 – 19:00 Workshop: Waacking, Helena Ostojić aka Ursula Away (HR)
Learn the history of the style through five key elements: technique, punking, musicality, posing, and individuality. Then all the elements are combined into a choreography. No registration required, just come and bring positive attitude 😉
OKC Palach, Kružna 8
23:00 – 04:00 Queer-UP! Party: Ustanova (SI) & Gabibabydoll (Zvjerinjak) (CL/HR)
Wherever their feet touch the ground, the air thickens and the atmosphere heats up. Join us on the dance floor with various global club genres! Apart from music, these Zvjerinjak and Institution residents are fully committed to activism and concern for nightlife safety.
Pogon kulture, Strossmayerova 1
00:00 – 1:00 Drag show: House of Flamingo (HR)
Drag queens Colinda Evangelista and Jovanka B. Titutka, with dancers Helena Ostojić and Indi Cecić Turčinov, have been thrilling audiences in the Balkans and beyond for years with their comedic and dynamic performances.
Pogon kulture, Strossmayerova 1
*Admission to all festival events is free, except to the Queer-UP! Party, where donations can be given at the entrance.
---
Organisers: Lesbian Organisation Rijeka – LORI + Human rights and civic participation association "PaRiter"
The festival is supported by: City of Rijeka / Global Fund for Women / Astraea/ Austrian Cultural Forum Zagreb / Active Citizens Fund / Adria print / Youth Cultural Centre Palach