At Smoqua this year (October 15th -17th 2020) in Rijeka, all visitors will have the opportunity to engage in several interesting workshops: from making activist jewellery, self-sustainable funding for feminist organisations and initiatives, on tactics for creative forms of protesting to sex toys. We cordially invite everyone with an open hearts and minds to Palach to develop their creative abilities and learn something on these topics under guidance of experts that conduct workshops.
Making Activist Jewellery, Jana Ažić and Elena Apostolovski (HR)
Friday, 16/10, 15:00-17:00 @ OKC Palach, Kružna street 8
You like creating something of your own, or to learn how to design a jewellery with a dash of activism? In Palach (or in front of it, in case of nice weather 🙂) on the 2nd day of the festival from 3 pm to 5 pm with creative duo Jana and Elena you can design and create rings, earrings, bracelets and much more, while having lots of fun! All necessary materials will be provided.
(Cover photo)
Self-Sustainable Funding for Feminist Realities, Evdokia Romanova (RU) - CANCELLED
Friday, 16/10, 18:00-19:00 @ OKC Palach, Kružna street 8
You are working in a feminist organisation, initiative, or group and you'd like to learn how to get to the funds, how not to be dependent on grants and donors, thus how to achieve self-sustainability? Then, this is the workshop for you! 😉 With Evdokia Romanova, activist and advisor at Frida Feminist Foundation, you can explore the revolutionary opportunities to successful fundraising practices.
*The workshop will be held live with one appearance via ZOOM platform.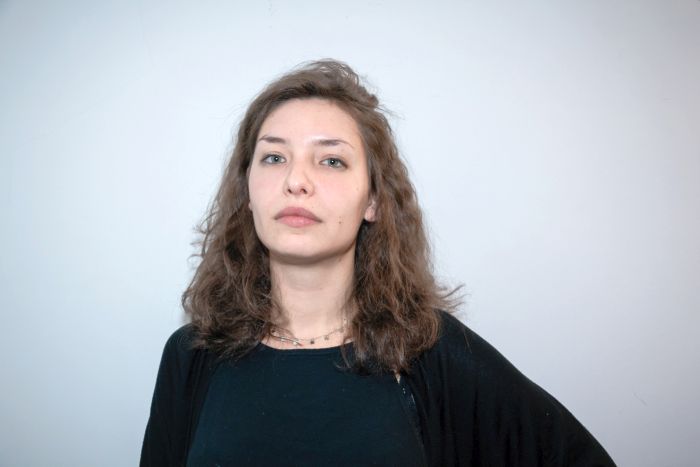 Recipes for Resistance: Tactics and Principles for Creative Forms of Protest, Shailoh Philips (NL) and Marinella Matejčić (HR) - CANCELLED!
Saturday, 17/10, 11:00-15:00 @ OKC Palach, Kružna street 8
On the 3rd day of Smoqua, on Saturday October 17th from 11 am to 3 pm (lunch break included) learn about self-organising, creative tactics of protesting, intersecting arts and activism in this practical and playful workshop with Shiloh (via Zoom) and Marinella (live). Registration required at: 
Workshop on Sex Toys, LELO (SE/HR)
Saturday, 17/10, 16:00-17:00 @ OKC Palach, Kružna street 8
Are you interested in intimate products but you don't know who to ask? Join us at this interactive workshop about sex toys and learn a lot from Stella and Sara from LELO company. LELO is the world's leading brand in luxury intimate products, encouraging dialogue on a healthier and more complete approach to sex life. The workshop will be held in front of Palach or, in case of rain, inside.
*Events may be photographed and/or recorded due to the obligation of providing programme visibility, thus photographs and/or videos will be published on LORI web page and/or social media and in archiving the events.
*LORI as the main organiser of the events will of course follow all measures and recommendations for the prevention of infection with COVID-19, and in order to ensure that Smoqua passes in a safe and cheerful atmosphere