Within this year's Smoque festival, which will take place in Rijeka from October 15th to 17th, art organisation From the Citizens to Their City presents interesting art projects and artist talks that you can follow through the festival program.
On the first day of the festival, on October 15th, from 19.00 till 20.00, join us on a project presentation AIDS – Based on a True Story. Vladimir Čajkovac, curator, will present the research underpinning exhibitions held at the Hygiene Museum in Dresden and the International Red Cross and Red Crescent Museum in Geneva.
After project presentation on the same day from 20.00 come to support this great project at exhibition opening - Pandemic – Based on a True Story, presentation of AIDS posters. AIDS has been marginalized as a "disease of Others "since the early 1980s and, as such, has long awaited a serious health and policy response.
(Cover photo: AIDS Based on A True Story - (c) DHMD David Brandt)
On the second day of the festival, October 16th, from US Cassils presents In Plain Sight, coalition of 80 artists united to create an artwork dedicated to the abolition of immigrant detention and the United States culture of incarceration. The project launched US sky-typing fleets to spell out artist-generated messages over detention facilities, immigration courts and other sites of historic relevance.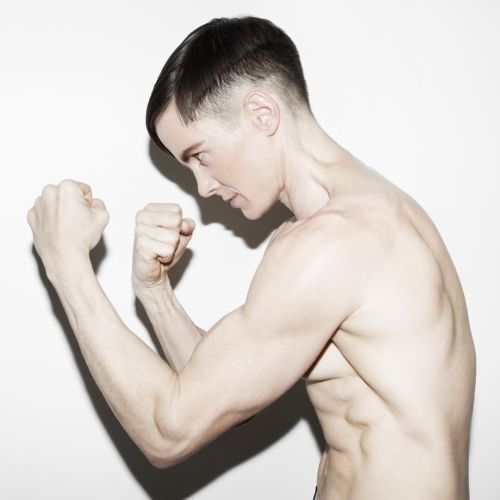 If you want to find out more about interventions in public space and activist performance - Pawn March, visit us for a talk with Tools for Action form 19.00 till 20.00 on the same day. Pawn March is a critical and humorous performance created through the collaboration of the artist/activist group Tools for Action with the citizens of Rijeka to support the struggle for a life in freedom. Pawn March was created as a warning that women's rights are being used as a political tool.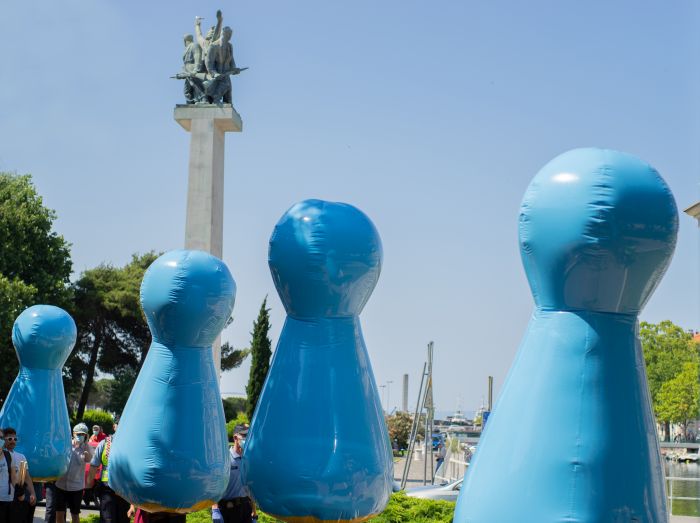 All four events will be held at the SKC Gallery (OKC Palach, Kružna 8)), and visitors will have the opportunity to follow the live broadcast via Zoom platform. Events will be available on the FB pages of LORI, PaRiter and GSG through live stream.
So excited to see you all @Smoqua! 😀
*Events may be photographed and/or recorded due to the obligation of providing programme visibility, thus photographs and/or videos will be published on LORI web page and/or social media and in archiving the events.
*LORI as the main organiser of the events will of course follow all measures and recommendations for the prevention of infection with COVID-19, and in order to ensure that Smoqua passes in a safe and cheerful atmosphere